Spanish National Honor Society
The Malaga Chapter of the Sociedad Honoraria Hispanica
Theodore's chapter of Spanish National Honor Society was established in 2005. The goal of the society is to recognize high achievement in Spanish and to encourage an interest in Hispanic culture. Qualifications for induction include earning an 85/B average or higher in each of three consecutive courses of Spanish or a qualifying score on the AP Spanish Language Exam. Also, students must meet specific conduct/behavior requirements and they must maintain good academic standing (3.0 GPA).
The main event for Spanish National Honor Society is the induction ceremony which takes place in the spring. After the new inductees take the oath of membership, graduating seniors are recognized and presented with their honor cords. The ceremony is followed by a reception.
Dues for the organization are $30.00, to be remitted upon induction.
Spanish National Honor Society Officers:

President: Kiron Daughtry
Vice President: Brandon Torres
Secretary: Alexis Sankone
Treasurer: Victoria Duncan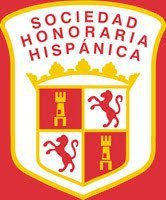 Contact:
Krista Stacey
Phone: (251) 221-3351
Email: