In Order to qualify for summer internship you must:
1. Be a current Junior or Senior
2. Have a valid Driver's License or ID
3. Have access to reliable transportation
4. Have a checking account in YOUR NAME before starting work.
5. Have a resume. See Ms.Campbell if you need help with your resume.
6. After applying, you MUST attend the Community Mock Interviews that will take place on March 17 at 2:30 pm in the Cypress Auditorium at Central Office.
MCPSS Internship Timeline
Feb. 3-28, 2020 Open Application Period (Please see job postings and submit your application via the Job Application Link before Feb. 28, 2020)
March 17, 2020 Community Mock Interviews, Cypress Auditorium- Central Office 1 Magnum Pass, Mobile AL 36608
March 23 - April 10, 2020 Employer will contact you for an interview
April 15, 2020 Employer will contact the school with their selections & you will be notified by the Academy Specialist if you were chosen
April 23, 2020 Internship Connect Day at Davidson High School
May 26 or After Internship Work Days *Minimum of 4 weeks and 15 hours per week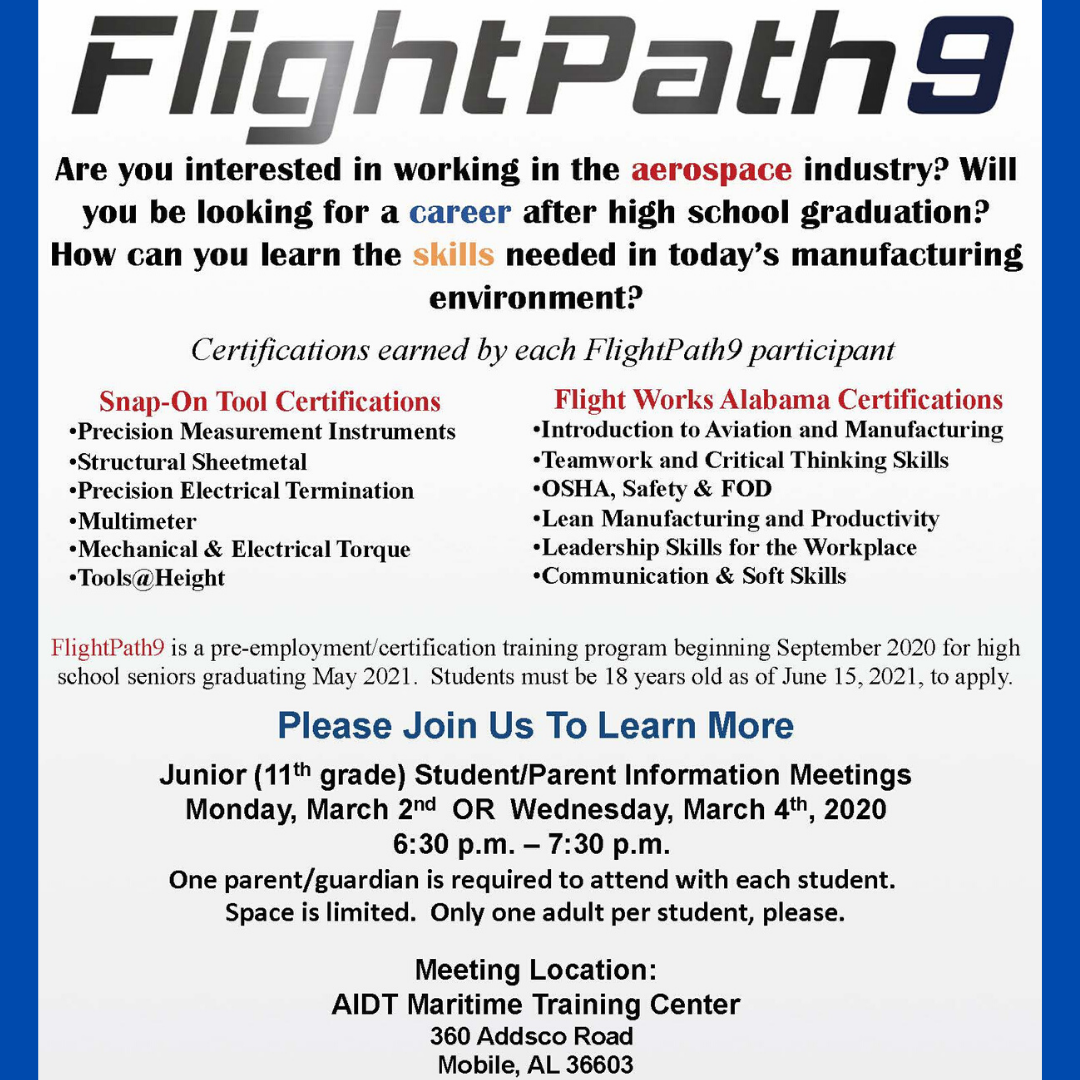 #LearningTodayLeadingTomorrow

OTHER INTERNSHIP OPPORTUNITIES
The City of Mobile is offering internships in various fields with over 350 job openings!
2020 Summer Youth Employment Internship Program of Mobile County is offering internships for students who will be 18 this summer.